Product Display
Product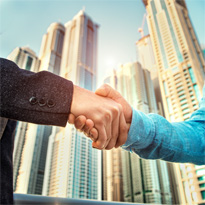 Address: 689 Zhangjing Road, Dongjing Town, Songjiang District, Shanghai
Zip: 201619
Contacts: Mr.Wu
Phone: +86 13311808228
Tel: +86 21 64428125
Fax: +86 21 67639101
E-mail: shyptec@126.com
Shanghai Yupin Communication Technology Co., Ltd.
Product Display
Optical Fiber/Fiber Ribbon Secondary Coating Line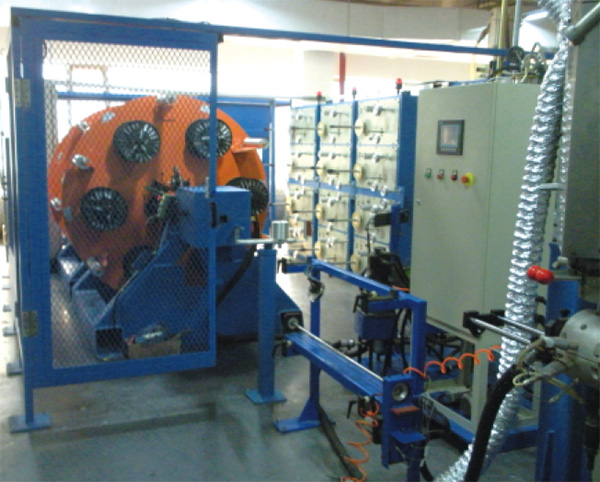 Application
This line is mainly used for extruding 1-24 core optical fiber jelly loose tube, dry loose tube, single layer/dual layer loose tube and micro-module tube. The extruding material can be PBT, PP, PE,PVC, Nylon, HFFR etc.
Technical data
| | |
| --- | --- |
| Line speed | 1000m/min |
| Tube dia | Φ0.4-Φ4.0mm |
| Fiber excess length range | 0-3%±0.5‰ |
| Optical-fiber reel size | 25km,50km fiber reel |
| Optical fiber ribbon reel size | Φ410mm×391mm×Φ50.8mm |
| Take-up reel size | 800mm,1000mm |
Line configuration
| | | |
| --- | --- | --- |
| Optical fiber ribbon pay-offcage | Extruding group | Wheel capstan |
| Optical fiber pay-off | Water cooling system | Take-up dancer |
| Oscillating unit | Blowing dryer | Take-up |
| Swellable yarn pay-off | Diameter gauge | Electrical control system |
| Jelly degassing and flling device | Tension unit |   |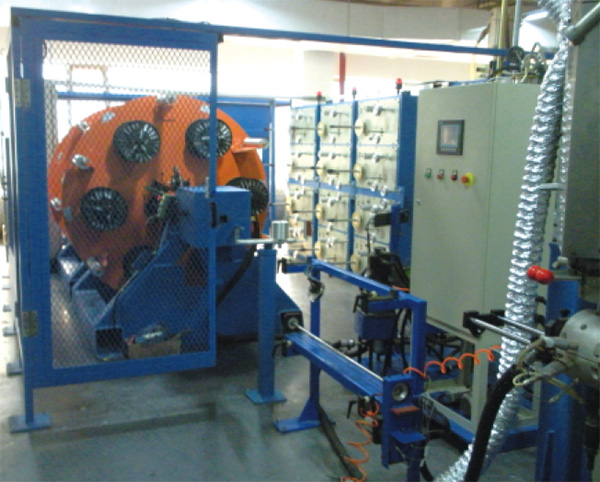 It is optical fiber ribbon pay-off cage, it can be 6, 12, 18 ribbon pay-off cage.The ribbon reel is driven by AC servo motor system, the tension can be controlled by load cell, its tension value can be set and adjusted through control cabinet.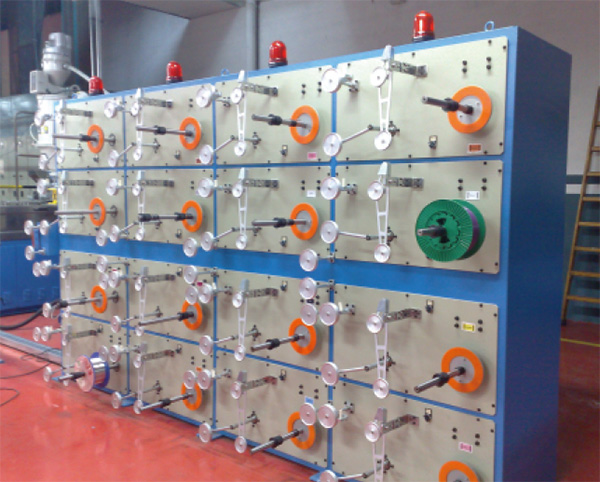 The line can own 12 or 24 optical fiber pay-offs. The tension can be set and adjusted by pneumatic cylinder on line control screen. It is equipped with static eliminator.
It is fiber quick cutter and winding unit,it starts to work when fiber is broken at high speed to avoid fiber loss.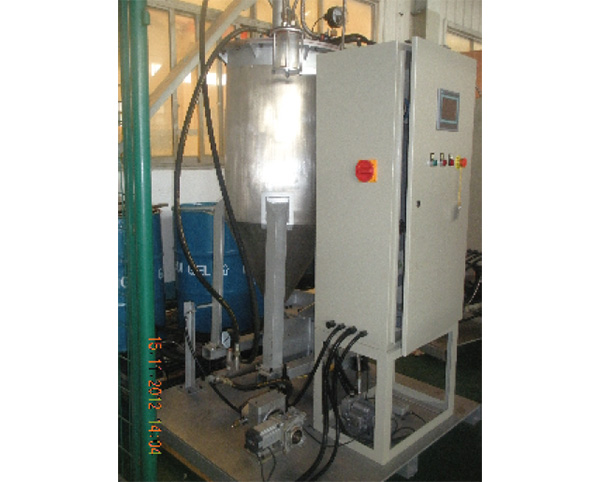 It is jelly degassing unit, it can remove air bubble from jlly, it can supply accurate jelly output into the cross-head with the line speed.
The extruding system, it can extrude single layer, dual layer and color stripe loose tube. It is equipped with plastic material loader, de-humidifier hopper and plastic-color unit. It has melt pressure and temperature sensor with safety valve. The extruding output, melt pressure,temperature and plastic color output can be set on screen. It is equipped with high quality crosshead.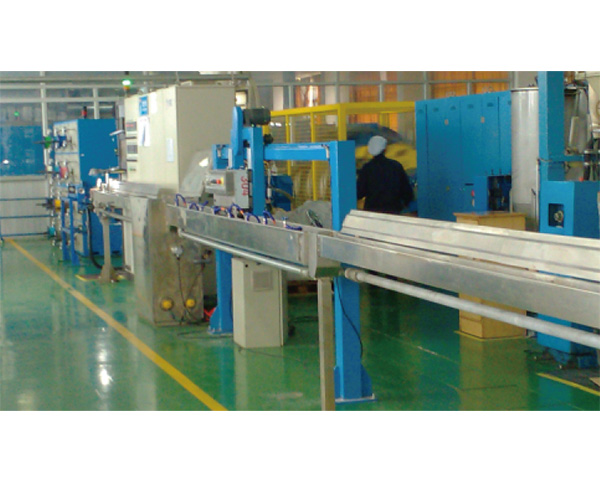 It is clenching capstan used for high speed, dry loose tube, PP extruding material's EFL control.It can control the tube tension between it and wheel capstan to get required fiber's EFL in loose tube.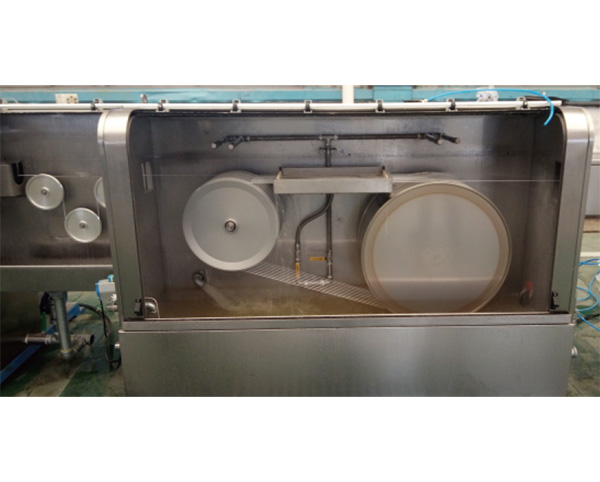 It is muti-pass wheel capstan used for normal PBT extruding material EFL control.It can get EFL through different winding turms on wheel.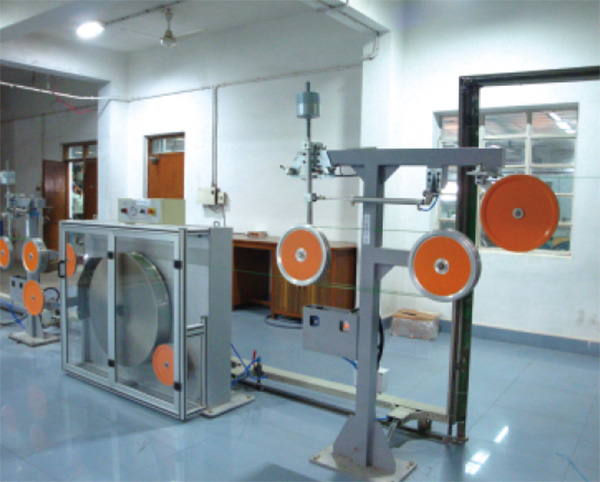 It is tension unit with pneumatic control system. The tension can be set, adjusted and displayed on control menu.
Electrical control system adopts PC +PLC control mode.The line control soft can use Kingview, Wincc. etc.There are main control menu, report menu, alarm menu etc.It can give out all kinds of graphic curves. All technology data can be set and operated on screen through man-machine dialogue. The whole line can be controlled collectedly and individually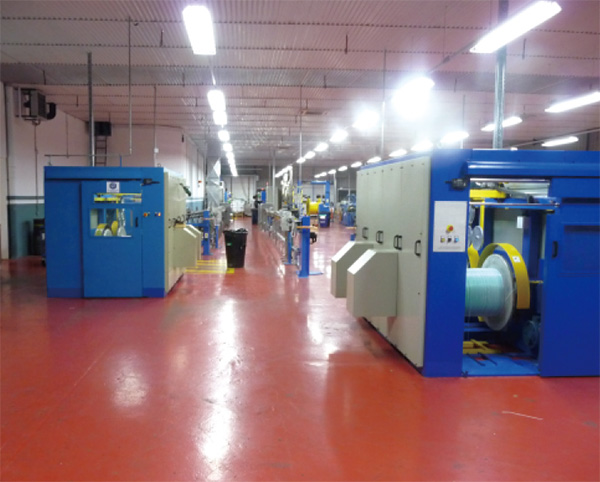 It is dual automatic take-up with high successful changing capturing rate. It has 800mm and 1000mm reel size.


Add:689 Zhangjing Road, Dongjing Town, Songjiang District, Shanghai
Contacts:Mr.Wu / +86 13311808228
Tel:+86 21 64428125
E-mail:shyptec@126.com
Welcome To Shanghai Yupin Communication Technology Co., Ltd.
We Are specialized in optical fiber and optical cablemachine researching and manufacturing. Most technicians and developers have many practical experiences in optical fiber communication machine manufacturing field, and have strong technical renovation and Innovation power. We can provide customer the turnkey project.